View Our Portfolio
Landscape Maintenance and Renovation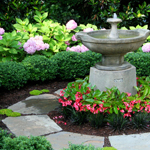 Tidewater Landworks has enjoyed the pleasure of landscaping some of the most beautiful homes in Virginia Beach, Norfolk, and throughout Hampton Roads. From simple yet elegant gardens to elaborate back yard Edens, our professional and licensed master gardeners have designed lush lawns and outdoor entertainment areas worthy of national home and garden magazines. Whether you want a private paradise built from the ground up or need repair and renovation to your current yards, we are here to help.
Decks, Fences, and Gazebos
The best thing about living in Virginia Beach and Hampton Roads is that you can entertain outdoors year round. Our clients have enjoyed many a pool party, back yard barbecue, and outdoor afternoon tea in their private, cozy retreats. Come see the possibilities of a custom desk and gazebo on your outdoor property, and accent your home with a beautiful fence that complements and protects your lawn.
Lawns and Gardens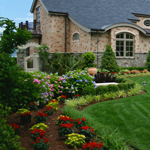 A green lawn is a healthy lawn, and if you don't have the time to mow and edge on a regular basis, let Tidewater Landworks take charge! We specialize in regular lawn and garden maintenance and keep your yards and plants thriving and fresh through all the seasons. Take a look at some of the best-looking lawns in Virginia Beach, Norfolk, and Hampton Roads and you'll see why Tidewater Landworks is the only one to call.